It's a big week! My 4th (!) cookbook Meal Prep Magic comes out this week (you can order it here!), and I am SO beyond excited for you to have your hands on it. I've included a few recipes from it on this week's meal plan to celebrate! Plus, Easter is next Sunday so I'm including lots of fun Easter recipes too. Woo! Here we go!
BREAKFAST:
Smoothies for the week are Blueberry Chia Smoothie, Immune Boosting Very Berry Smoothie, Chocolate Peanut Butter Smoothie and then we'll have these delicious Carrot Cake Pancakes for Easter Brunch.
SNACKS:
I try to keep snacks as healthy as possible while also being super yummy and filling so we're having Chocolate Chia Seed Pudding, Strawberry Muffins, and Chocolate Chip Granola Bars and Pasta Chips (using leftover pasta from dinner on Sunday). Then on Easter we're making these adorable Egg and Bacon Bunnies and Naturally Dyed Easter Eggs!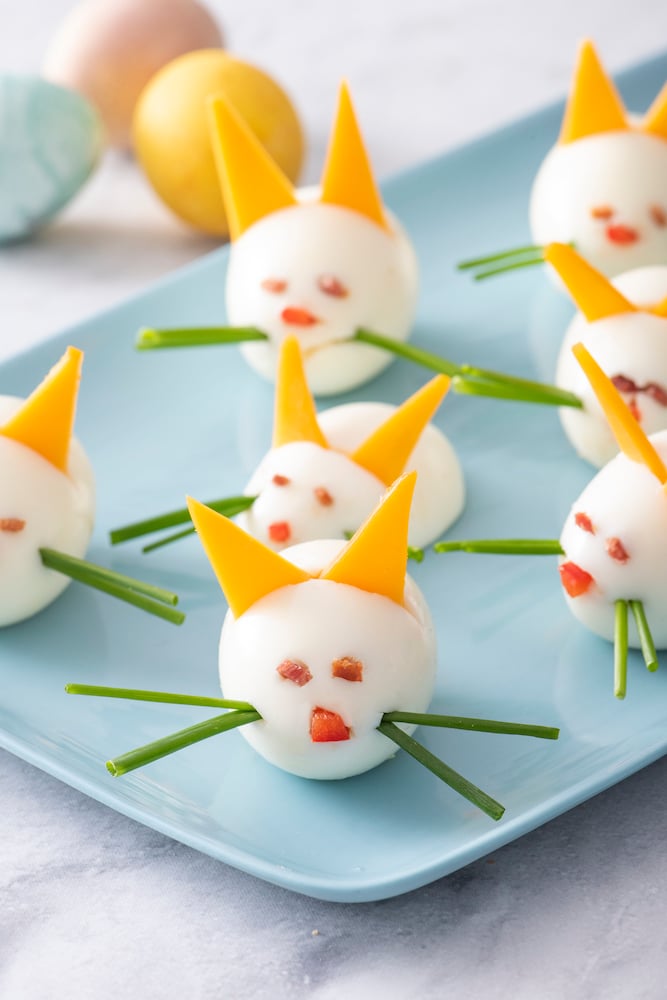 LUNCH: 
Mixing up lunch from week to week to keep it interesting is super important so we're having Freezer Stash Breakfast Burritos (page 66 in Meal Prep Magic) that I'll prep on Sunday, Caprese Wraps, Cauliflower Crusted Grilled Cheese, and Mexican Muffins. Plus a frittata with leftover pasta from Sunday's dinner.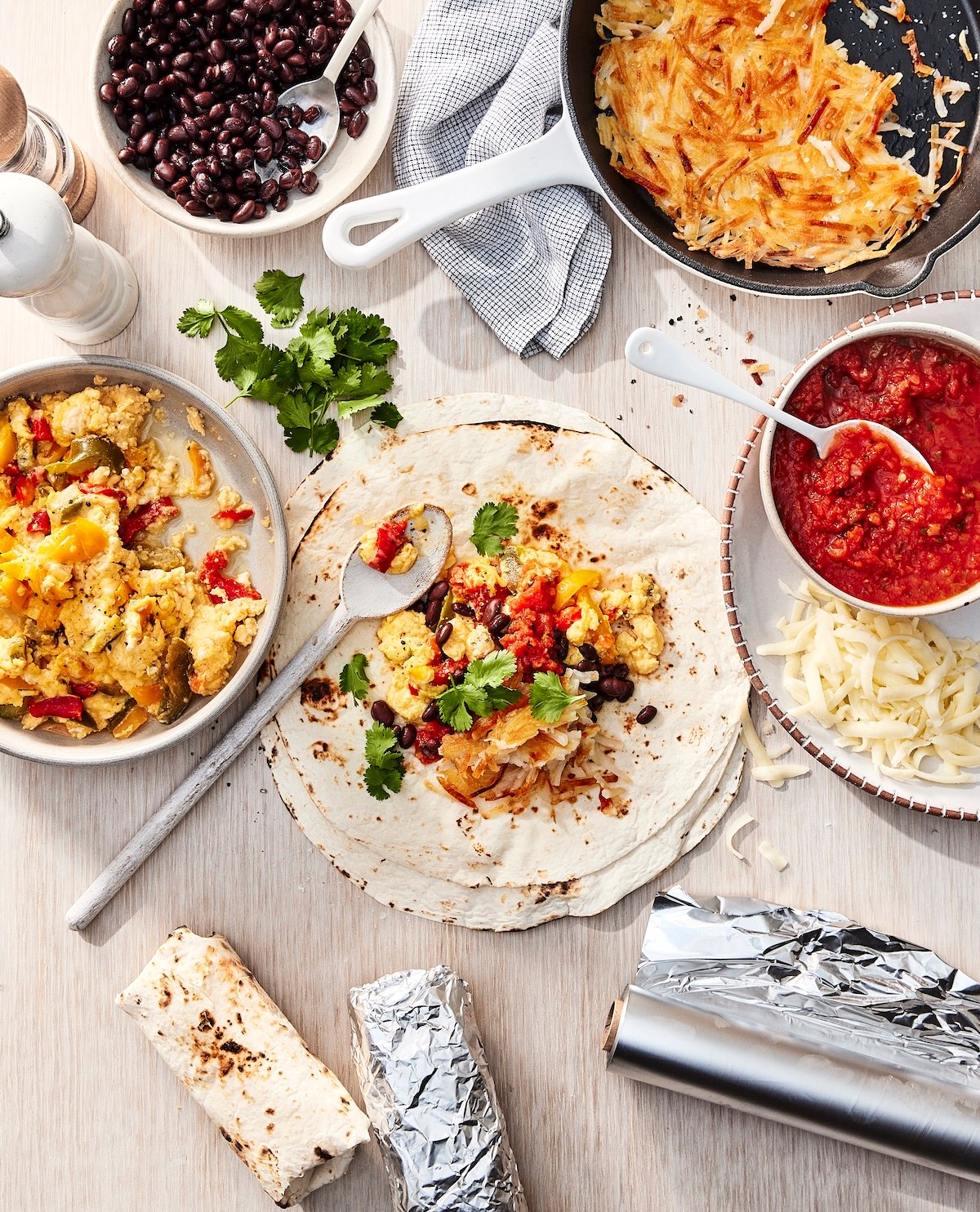 DINNER:
Sunday: Chicken Pesto Pasta truly could not be an easier dish to whip up. Especially on a Sunday after meal prepping for the week. I'm making a little extra pasta to save and use for pasta chips and a frittata this week as well! Pairing this pasta with a Kale Avocado Salad on the side.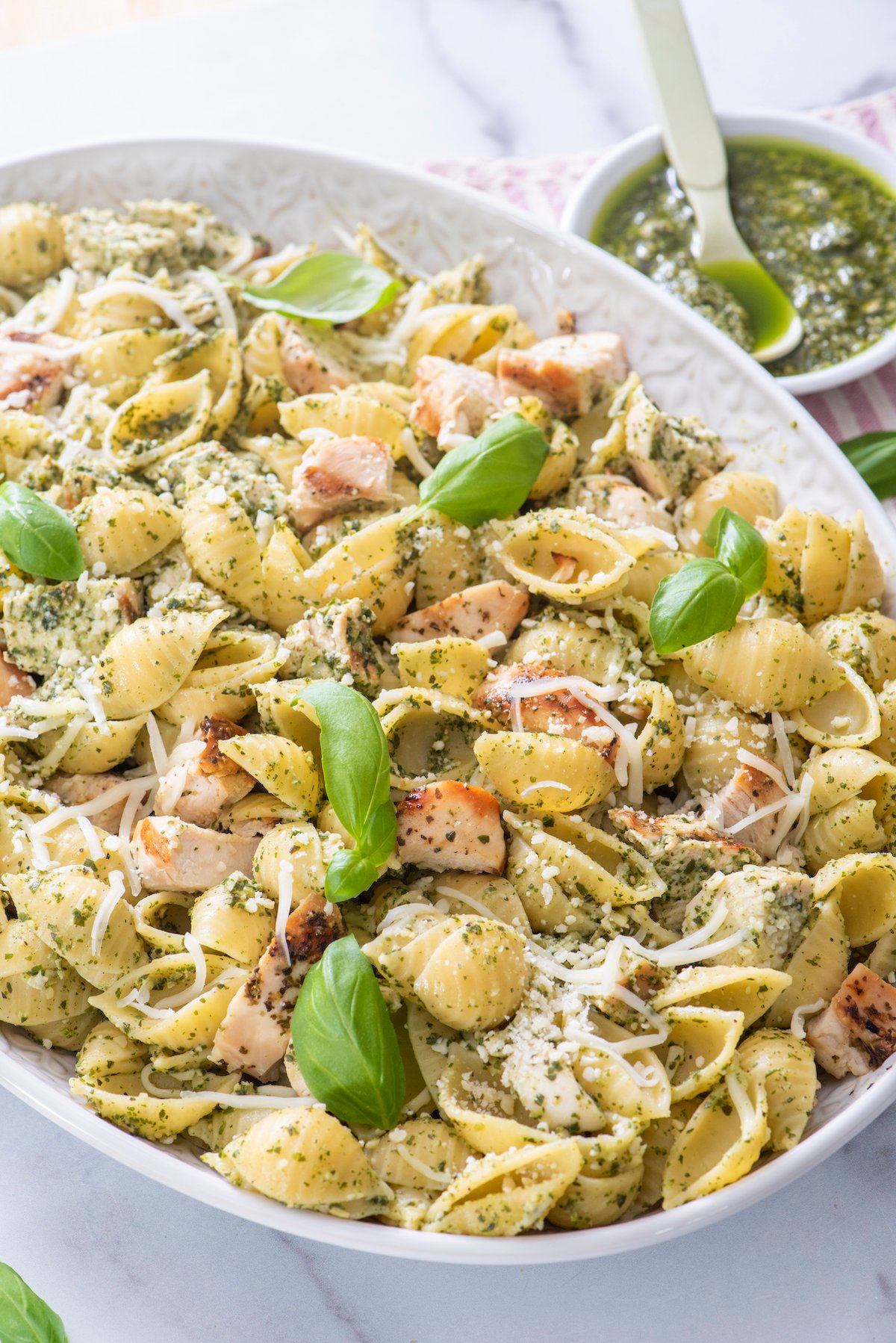 Monday: Vegetarian Crunchwrap Supreme (Kenya's invention) with Pressure Cooker Black Beans and Grilled Corn and Red Pepper Salad for #meatlessmonday. Does your family try to have a vegetarian meal every now and then?
Tuesday: Salmon Sheet Pan with Orzo & Seasonal Vegetables from One Potato. If salmon is on the menu at One Potato, I highly recommend. It's super fresh and absolutely delicious!
Wednesday: Thai BBQ Satay with Red Mango Rice from One Potato. This meal is ready SO quickly! Plus, food on a stick is just more fun to eat!
Thursday: The BEST Chicken Burgers from Meal Prep Magic (page 84) courtesy of One Potato. It's so exciting that One Potato customers can make these this week!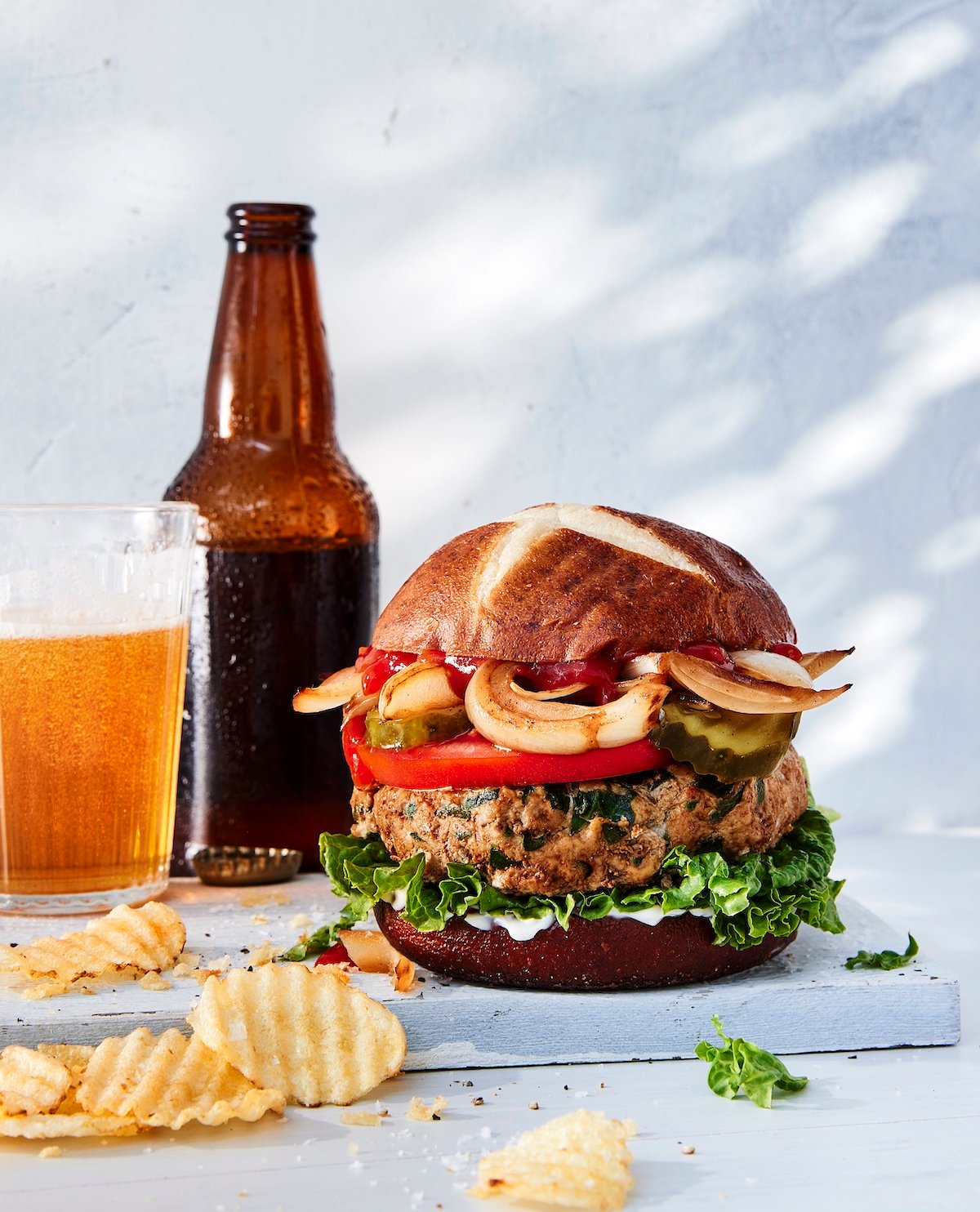 Friday: Fish Tacos Friday! Planning Grated Vegetable Salad on the side and The Best Chocolate Chip Cookies for a weekend treat.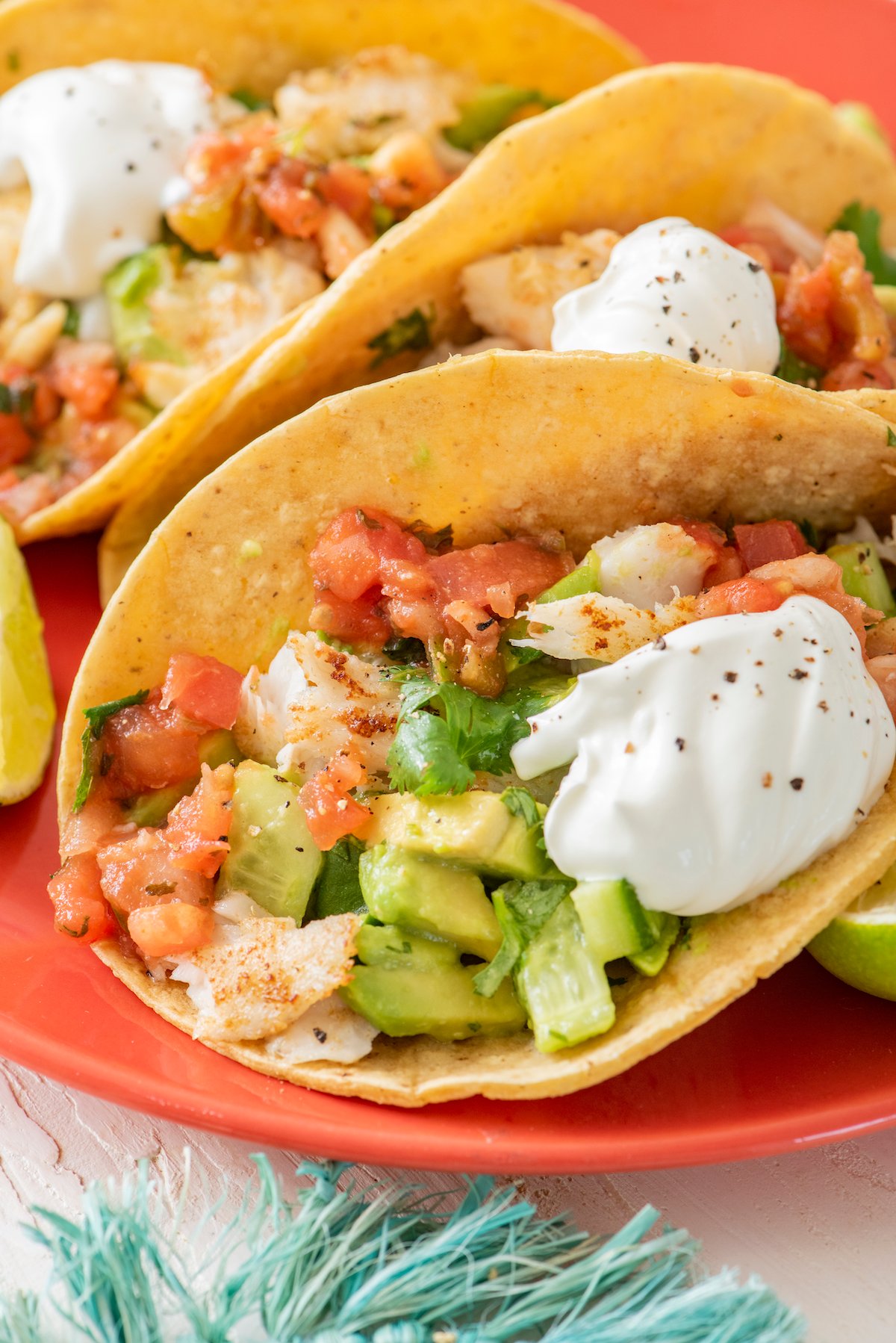 Saturday: Order in from local restaurant.
Sunday: Since Easter is next Sunday I wanted to go ahead and give you a roundup with tons of recipes to choose from! Check out these 28 Easy Easter Recipes for inspiration and let me know what you make!
I hope this meal plan makes your week less stressful so you can do all the things you need to do!